Journal: Click on the dates to be taken to the entry. The blue ones are the ones that have an entry.
May 8- Today, Wednesday, I got up early, 3:30 a.m. I took a little nap between 5 and 5:30, then another one between 5:45 and 8:30.
I'm definitely teething. I drool more than cujo... I scream inconsolably sometimes.
I learned a new trick. I can bang my hand on stuff! It's fun and I think it annoys the dogs.
I had formula for breakfast, formula for lunch, I don't think it's a stretch to think they have formula planned for dinner (again)!
Time for a nap, more later!
-tiny e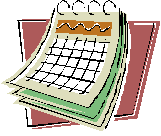 May 9-Thursday Slept until 5:00 this morning. Took a nap at 7. Formula, again. Not much new today. I feel a little better than I did yesterday, less drool, but I am still fussy for unusally long periods.
I got a new toy. It's like a glove and fits over my arm, but leaves my fingers free. I like to stick it in my mouth and chew on it. It also rattles when I bang my hand on things. Oh well, I think it's time for some food. Hopefully, tomorrow will be more exciting.
Slept until 9:15 (my dad said something like, "Finally"). Had a late breakfast, eggs and toast--just kidding, formula, again. Around 12:45 we headed over to visit my mom at work. It was hot outside but very cold in her room at her school. I had some lunch there. School lunches are the worst. After school, we went to the Farmer's market. Mom and dad bought some strawberries, tomatoes, and pickled okra. Did they offer me any?
It's getting late.
e. 
P.S.-I learned a new trick. I can turn off the lights.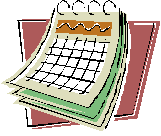 May 11 (Saturday)
I kept mom up until about 4, but then I slept until around 10:00. It was cooler outside, so I got to spend some time outside.
Other than that, it was just a normal day. Mom read me a Winnie-the-Pooh book, I ate, and I slept.
e.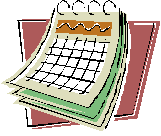 May 12-16(Sunday - Thursday)
Sorry for the lack of updates, but my baby life is sure hectic. Between the sleeping and eating, I don't seem to have much time left for a good screaming fit, much less the time it takes to update here, but I'll try to be a bit more diligent. Sunday was Mother's Day, so I spent my day with Mom.
Monday and Tuesday were just normal.
Wednesday, I went for a walk with mom around the neighborhood. It was fun. I took a nap in my stroller.
Thursday was ok. I spent most of the day with my dad. Mom didn't get home until late. I missed her.
Well, it's almost the weekend. I'm looking forward to it. I might go see my uncles' band, Bergasse 19 on Saturday. That should be fun. Who knows what else is in store? 
I'll update again, when I can? Until then, be sure to contact mom and dad with any questions. There's a link to their e-mail on the home page. They let me know when something's for me.
Later,
e.
Oops, I forgot. I went to visit my grandparents with my cousin Travis and Aunt Kim on Monday.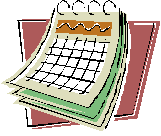 May 17--Saturday
Lots of stuff happening. Uncle Daniel came by with my cousin, Zoe. Then my grandparents came by. Then mom and my grandmother went to a shower while I stayed and played with Zoe.
Later, we went and watched my crazy uncles, Daniel and Tracy, play in their band. Check out my photos in the cool hat. It was a busy day.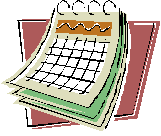 May 18--Sunday
Went shopping with mom and dad. I went to REI and got to ride around in a kid carrier backpack for a while. That was fun. Can't wait to do that again.
     Another boring Monday.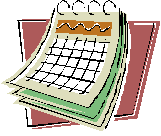 May 21--Tuesday
Dad went back to school today, so I had to go over to Aunt Kim's. First Uncle Daniel and Zoe came by. I got up early today, so I'm tired. Going to bed early, I think.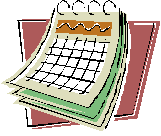 May 27-Monday
I went swimming yesterday, but the water was very cold. Mom, dad, Uncle Daniel, Uncle Mike, and Aunt Melissa all got in, but I just dipped my toes in. I'm not sure it's worth all the fuss, but mom assures me I will swim in Louisiana. Today we're supposed to do nothing, so I suppose that means that they'll drag me all over town.
-e
PS- Again, sorry about the lack of updates. Dad has to take the laptop computer to class and I'm too little to reach the other one, so the journals may be a little less frequent.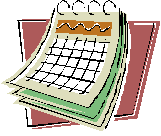 May 28-Tuesday Yesterday wasn't so good. I didn't feel so hot. Well, actually I felt too hot; I had a fever and I didn't sleep all day, but that's ok because I slept all night (from 8:00 until 5:50). I even slept through getting my temperature checked around 4 a.m. I seem to be back to normal this morning.
-e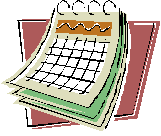 Back to May
JUNE
1
2
3
4
5
6
7
8
9
10
11
12
13
14
15
16
17
18
19
20
21
22
23
24
25
26
27
28
29
30
June 3 I've been away for awhile. I haven't been feeling up to my normal high standards. Teething again. Drool. Drool. Drool.
I went to the doctor for my 4 month checkup and shots. What fun.
Now, I have a complaint. I've been hearing my mom talk about cereal for about a month. "Oh, you are going to get some cereal soon." Well, I get approved for cereal. I'm thinking, "Finally, some real food." So, I'm thinking, maybe some Froot Loops, some Cap'n Crunch, Rice Krispies, whatever. Well, this stuff she gave me isn't like any cereal I see her and dad eating. What a crock. This stuff isn't cereal. It's gruel.
Disgruntled,
e.
P.S.-Check out the vital stats. for updates on my monstrous size.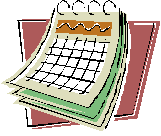 June 8--I watched a little hockey tonight, but it's too late for me to stay up. The parents are still stuffing gruel down my throat once a day, but it has gotten worse. Now they strap me into some medieval torture device called a high chair and stuff a rubber ended spoon in my mouth. Like that makes it taste better. Oh well, I'm getting excited about my upcoming vacation. I'll be travelling south soon. Updates will be sporadic at best. Bear with me.
At least dad finished his class and I can get some laptop time.
Later
e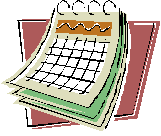 June 19--OK, it's been awhile so let me try to catch you up. It's probably better to do it day by day so I don't forget anything, but my brain is still developing so if I forget something, forgive me. I'll start with Monday, June 10. We left Youngsville and drove to Whittier, NC. It took forever. I rode down with Mom, Dad and Uncle Daniel. The next day, I stayed with my grampa and Nanny while Mom and Dad went White Water Rafting. Travis occassionally played with my head. On Wednesday we drove forevere and a day. I think we were on the road for 12, that's right, 12 hours. I had had enough around Laurel, MS, so I voiced my protest for the next couple of hours. We finally arrived in Bogalusa, LA at my grandparents Revere's house. I met my Aunt Rebecca, Uncle Clay, cousin Miranda and my Grandpa and I got to see my grandmother again. I was kind of tired though. The next day I got to go swimming. That was great fun and I look forward to doing it again soon. The next day we drove (again) to Slidell, LA (home of Chris Duhon) to get my picture taken. I liked it this time. There were lots of pictures taken and I smiled in almost all of them. I'll post some when I get them. That night everyone ate crawfish. They looked funny but I couldn't eat them. Saturday was a day of rest for me. I didn't go anywhere. On Sunday I went to the Aquarium of the Americas in New Orleans (another drive). I saw big fish. I saw sharks. I saw lots of frogs. It was fun. On Monday we headed back home. It took a long time, 2 days, but we finally made it. We've been resting since then because we are going to the beach this weekend for my Uncle Michael's wedding.
Well, I got to go. More later.
-e